Anti-corruption management systems according to DIN ISO 37001 - Planning and certification
Corruption and bribery are a widespread problem that not only has serious moral, social, political and economic consequences, but also undermines responsible corporate governance.
Scandals involving large companies illustrate time and again how omnipresent the corporate risk and the resulting loss of reputation and financial damage are, especially as cases that have come to light can be accessed at any time thanks to modern media.
Although governments have made enormous progress in dealing with corruption and bribery thanks to international agreements, laws alone are rarely enough to combat corrupt behaviour in organisations.
To enable companies to proactively localise their corruption risks and thus contribute to the fight against them, they have been given the global standard DIN ISO 37001:2018 for certification. Thanks to its requirements and guidelines, not only can anti-corruption measures customised to a company be integrated, but an effective anti-corruption management system can also be developed, integrated, maintained and continuously improved, which can be easily embedded in existing management systems. In addition, unlike its predecessor (ISO 19600), the standard allows effective certification.
ISO 37001:2018 focuses on this:
The context of an organisation, including consideration of the requirements and expectations of its interested parties.
The assessment of risks and opportunities with regard to an organisation's corruption risk and what measures to take to manage them.
The continuous improvement of its processes to combat and manage its corruption risks, as well as the integration of a practised anti-corruption culture.
The commitment of senior and top management, as well as monitoring and facilitating reporting.
The advantages of the standard and certification cannot be denied.
Not only are anti-corruption measures becoming an integral part of compliance management systems as a result of relevant regulatory requirements and it is therefore essential for organisations to raise awareness of this issue, it also helps companies to demonstrate their efforts to comply with local and international anti-corruption and anti-bribery laws. ISO 37001 certification alone can provide protection against many legal and judicial attacks.
Further advantages are
The reduction and improvement of legal and organisational reputations

Strengthening the trust of employees in the organisation
The avoidance of conflicts of interest with regard to business transactions.
A significantly improved position vis-à-vis competitors in internationally tendered contracts, a demonstrably existing anti-corruption management system is now a minimum requirement in government tenders.
As the standard takes into account the individual orientations and needs of organisations, it can be adapted precisely and effectively to your own company.
For successful implementation and ISO 37001 certification, however, sufficient human, financial or other resources must be made available by the organisation. In most cases, existing compliance resources can be utilised, but they must have knowledge of ISO 37001.
About PeRoBa:
PeRoBa Unternehmensberatung GmbH is one of the world's leading pacesetters in the field of quality management, with its origins dating back to 1991. The company has been based in Baldham since 2011 and has a representative office in Prinzregentenstraße in Munich. PeRoBa Unternehmensberatung provides high-quality advice, audits and assessments to support customers in the introduction and implementation of their management systems. It also offers audits, QM training, seminars and workshops.
Since January 2016, the in-house, innovative software iVision® – Smart Remote Audit Solution has been on the market and complements our consulting portfolio.
The founder and owner, Dr Roland Scherb MBA, is an auditor, consultant, trainer and author. He is the first board member of the German Association of Auditors and an active member of the DIN e.V. working group as well as a speaker at the TÜV Academy.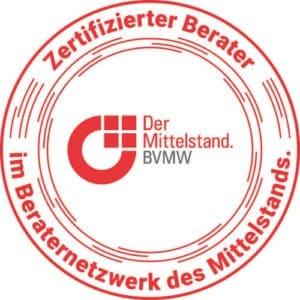 Compliance audit and ISO 37001 certification ? Do you have any questions ?
Arrange a non-binding initial consultation via online appointment,
or send us a message using the contact form.
You are also welcome to contact us by telephone.