1. August 2023
Security in the Digital Age: Let's Protect Our Data Together
Dear readers,
I am pleased to introduce to you today a publication by the Bund Deutscher Kriminalbeamter (BDK) that addresses an essential topic – the security of our data.
In our interconnected world, where digital technologies have become an integral part of our daily lives, it is more crucial than ever to be aware of the risks associated with handling personal data. This article is directed towards individuals of all ages – seniors, teenagers, and children alike. As a business consultancy, we are committed to raising awareness about the risks and dangers and jointly developing solutions to protect your data.
Seniors and the Grandchild Scam:
Dear seniors, the grandchild scam is a deceptive fraud in which criminals pose as close relatives or friends to persuade you to disclose money or sensitive information. Always exercise caution when receiving phone calls from unknown numbers requesting money or personal data. Verify that the caller is truly your grandchild by asking questions or requesting familiar information.
Teenagers and Children in the Digital World:
Dear teenagers, children, and parents, the internet offers many wonderful opportunities, but it also carries risks. Be aware that personal information you share online could fall into the wrong hands. Exercise caution when posting private photos or personal details on social media. Remember that not everyone who interacts with you online has good intentions. We aim to support you in learning responsible data handling and demonstrate how to protect your privacy in the digital world.
Joining Forces for Enhanced Data Security:
As a business consultancy, it is our responsibility to promote awareness of data security in society. Our team of experts provides training and workshops, and for companies, we offer comprehensive support in the context of information security management systems, including certification to ISO, TISAX, or taking on the role of external data protection officer. We want to empower you with the knowledge to safeguard your data and recognize warning signs to prevent fraud and cyberattacks.
Our common goal is to create a secure digital environment where you and your data are protected. Let's collaborate to minimize risks and ensure a positive and safe online experience for everyone.
Conclusion:
Our data is valuable and deserves protection. Regardless of age, we all must be aware of the risks and take appropriate measures to secure our personal information. As a business consultancy, we are here to enlighten you about the dangers and provide individual solutions. Together, we can shape a secure digital future.
We cordially invite you to share your experiences and tips on data security in the comments. Together, we can support each other in creating a secure digital environment for all.
Thank you for your attention!
.
About PeRoBa:
PeRoBa Unternehmensberatung GmbH (PeRoBa Management Consultancy, LLC) is one of the leading impulse generators in the quality management department on a global scale. Its origins already date back to 1991. The company headquarters have been in Baldham since 2011, and there is also branch in Prinzregentenstraße, Munich. PeRoBa Unternehmensberatung (PeRoBa Management Consultancy) provides high-quality consultations, audits, and evaluations in order to support clients in introducing and implementing their management systems. On top of that, they also offer audits, QM training, seminars, and workshops.
Their innovative in-house software, the iVision® – Smart Remote Audit Solution had been on the market since January 2016 and complements our consulting portfolio.
The company's founder and owner, Dr. Roland Scherb, PhD is an auditor, consultant, coach, and author. He is chairman of the German Federal Auditors' Association  and an active member of the DIN e.V. working group as well as a lecturer with the TÜV-Academy.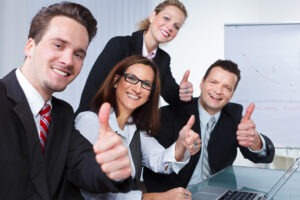 If you have any questions dont hesitate contacting us!
You can use our contact form to write us a message, call us or make a free online appointment.