30. October 2021
Compliance management according to ISO 37301:2021-04
Ready for a certification of your compliance Management?!
The new ISO 37301:2021 standard provides organizations with a powerful guide and guiding principle that clearly defines and demands requirements on the structure, implementation, maintenance, and continual improvement of a new or already existing compliance management system (CMS).
Other than with the previously valid ISO 19600, which contained merely recommendations and was to be seen more or less as just a guideline, companies can now obtain certifications on their compliance management systems due to the unequivocal requirements of the new standard.
Which advantages can be generated through a certification according to ISO 37301?
Especially during international business relationships, trust between business partners can be strengthened due to evidence of an adequate compliance management system.
A CMS that has been proven to be efficient can prevent reputational damage and ensures sustainable relationships with clients and suppliers.
The installation of an effective CMS makes for the implementation of all the compliance requirements, which are mandatory pursuant to the new German Law on Supply Chains (or German Duty of Care Act).
A certified company can obtain a better position when it comes down to tenders. It is already observable as early as of today that evidence of having a CMS in place may very well constitute a criterion during larger tenders.
If it comes to an emergency and legal proceedings according to Sections 30 and 130 of the German Law on Regulatory Offenses (OWiG) are initiated against a business that is suspected of having neglected their duty of supervision, the company can prove without a doubt through a certification according to ISO 37301:2021 that they have indeed fulfilled their entrepreneurial duty of care.
A proven compliance management system can also serve to mitigate possible penalties.
Integration without any problems and with great effect – your compliance management fits into your existing processes
Thanks to the PDCA structure, the ISO 37301 standard can be integrated into similarly structured, customary management systems, like, for instance, ISO 9001, ISO 14001, or also ISO 45001.
Besides, a CMS according to ISO 37301:2021 is more than just supportive of those management systems since their requirements already include compliance requirements within the respective context(s).
Nonetheless, the new standard for compliance management systems has a special position across entire segments due to relevance and contents, as, other than previous management systems, it covers all the compliance risks of companies without any exceptions, and compared to other management systems, it can also ease the burden on businesses.
Is really everything new in ISO 37301 compliance management?
No! Companies which were oriented toward the previous DIN ISO 19600 are very likely to be well-equipped for the new challenges ahead.
In spite of that, a discerning examination of the existing compliance management system and an alignment with the requirements of the new standard are indispensable.
About PeRoBa:
PeRoBa Unternehmensberatung GmbH (PeRoBa Management Consultancy, LLC) is one of the leading impulse generators in the quality management department on a global scale. Its origins already date back to 1991. The company headquarters have been in Baldham since 2011, and there is also branch in Prinzregentenstraße, Munich. PeRoBa Unternehmensberatung (PeRoBa Management Consultancy) provides high-quality consultations, audits, and evaluations in order to support clients in introducing and implementing their management systems. On top of that, they also offer audits, QM training, seminars, and workshops.
Their innovative in-house software, the iVision® – Smart Remote Audit Solution had been on the market since January 2016 before it was replaced by an optimized version in December 2020.
The company's founder and owner, Dr. Roland Scherb, PhD is an auditor, consultant, coach, and author. He is a member of the German Federal Auditors' Association, the Bundesverband der Auditoren and an active member of the DIN e.V. working group as well as a lecturer with the TÜV Süd Akademie.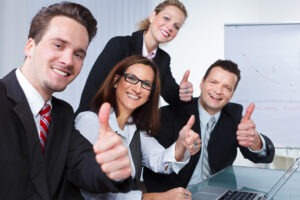 If you have any questions dont hesitate contacting us!
You can use our contact form to write us a message, call us or make a free online appointment.