17. May 2023
PeRoBa is the employer of the future
Dear customers, partner and  Kunden, Partner and employees,
Today, we are thrilled to share our certificate with you, which recognizes us as an Employer of the Future. This special accolade has inspired us to share our thoughts on what it means to be an Employer of the Future and how we can all contribute to bringing about positive change in the workplace.
The Employer of the Future award is much more than a physical certificate. It serves as confirmation of our company's commitment to creating a work environment where employees can reach their full potential. It signifies a culture of trust, collaboration, innovation, and growth. Such recognition encourages companies to continuously strive for improvement and meet the needs of their employees.
Employers of the Future are characterized by various key aspects. This includes providing flexible work arrangements that allow employees to balance their work and personal lives. Another crucial element is the promotion of continuous learning and professional development. We offer opportunities for acquiring new skills and fostering ongoing growth. Furthermore, an inclusive company culture is of utmost importance, one that values diversity and creates an environment where all employees are equally respected and appreciated.
As members of the workforce, we share a collective responsibility to drive the transition towards becoming Employers of the Future. This can be achieved through sharing best practices, promoting diversity and inclusion, supporting flexibility, and fostering a positive work culture. Each individual can make a difference by actively advocating for positive change and encouraging their employers to implement forward-thinking practices.
The Employer of the Future award is not just an honor for our Managing Director, Dr. Scherb, but also a motivation to continue striving for positive change within our organization and the wider working world. By working together to create a supportive, flexible, and inclusive work environment, we can achieve a sustainable positive impact and pave the way for future employers.
We invite you to join us in our pursuit of a future-oriented work environment. Let's collaborate to drive transformation and enhance work culture, ensuring that being recognized as an Employer of the Future becomes more than just an accolade but a new standard.
Thank you for your attention, and we look forward to hearing your thoughts and suggestions.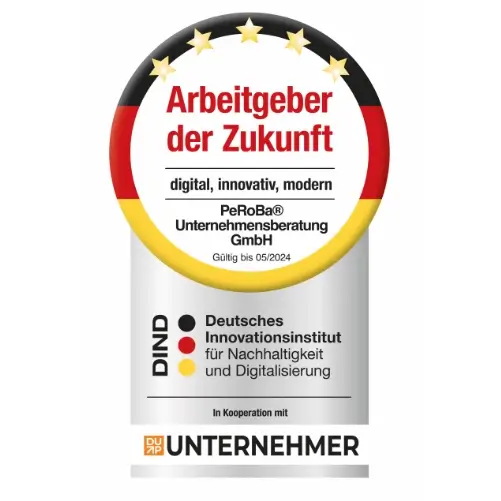 About PeRoBa:
PeRoBa Unternehmensberatung GmbH (PeRoBa Management Consultancy, LLC) is one of the leading impulse generators in the quality management department on a global scale. Its origins already date back to 1991. The company headquarters have been in Baldham since 2011, and there is also branch in Prinzregentenstraße, Munich. PeRoBa Unternehmensberatung (PeRoBa Management Consultancy) provides high-quality consultations, audits, and evaluations in order to support clients in introducing and implementing their management systems. On top of that, they also offer audits, QM training, seminars, and workshops.
Their innovative in-house software, the iVision® – Smart Remote Audit Solution had been on the market since January 2016 and complements our consulting portfolio.
The company's founder and owner, Dr. Roland Scherb, PhD is an auditor, consultant, coach, and author. He is chairman of the German Federal Auditors' Association  and an member of the DIN e.V. working group as well as a lecturer with the TÜV-Academy.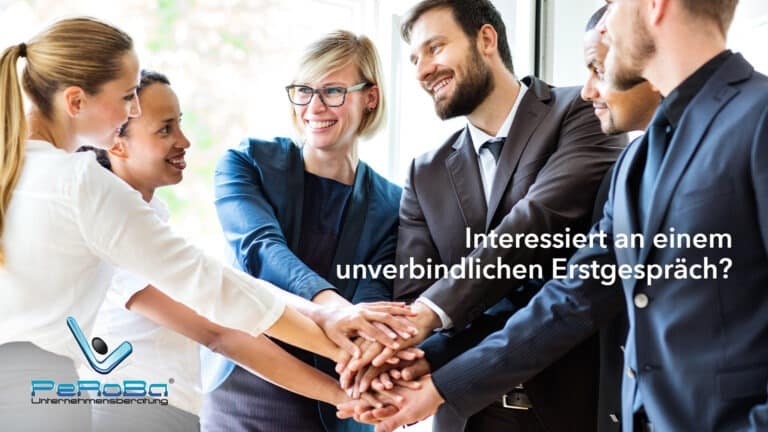 If you have any questions dont hesitate contacting us!
You can use our contact form to write us a message, call us or make a free online appointment.