How much does certification according to ISO 9001 cost?
Unfortunately, it is not possible to answer the question how much certification according to ISO 9001 costs across-the-board. In case of external consulting, the costs won't solely include consulting and certification costs. Internal costs and efforts need to be taken into account as well, of course.
Internal costs of certification according to ISO 9001
Internal costs are strongly geared to the size of the company that needs to be certified. Above all, coworkers generate expenditures over documenting your quality management system, obtaining knowledge and analyzing business processes. You are regularly also going to incur costs for further training and seminars. If you hire an external consultant, more external expenses have to be borne instead of internal ones, generally speaking. However, an external consultant can save you a lot of time and therefore, costs by speeding up the certification process through their experience and by removing obstacles in advance together with the certification auditor. 
Costs of external consultants
The costs of an external ISO 9001 consultant won't just depend on the size of the company (the numbers of coworkers and of the sites / branches, the international orientation) but also on the industry or the areas in which the company specializes. In order for an external consultant to quote reliably, it is also necessary to clarify which specific tasks are going to be performed internally or externally – this is above all about the fulfillment of all the requirements on the quality management system which is to be introduced, and that generates the most expenditure, according to experience. If you already have existing documentation or quality management manuals, costs of external consultants may be lowered quickly.
Costs of certification
Costs of certification may vary, too depending on the selected certification companies. Furthermore, it is also relevant whether your company wants to obtain a first certification or a follow-up respectively a repetitive certification. It is recommendable getting different quotes and especially, checking out whether incidental expenses (traveling costs) are included or not and how much they are.
Funds for ISO 9001 certifications
Many small up to medium-sized businesses might profit from funding programs in order to lower ISO 9001 certification costs. The requirements and the amounts of assistance you can get depend in turn on the size of your company, your sales turnover but also on where your business is actually based. As a rule, an external quality management consultant can also advise you of suitable funding programs and funds for certification. In part, funds for lowering ISO 9001 certification costs can still be applied for up to 3 months' time after the specific consulting services were provided.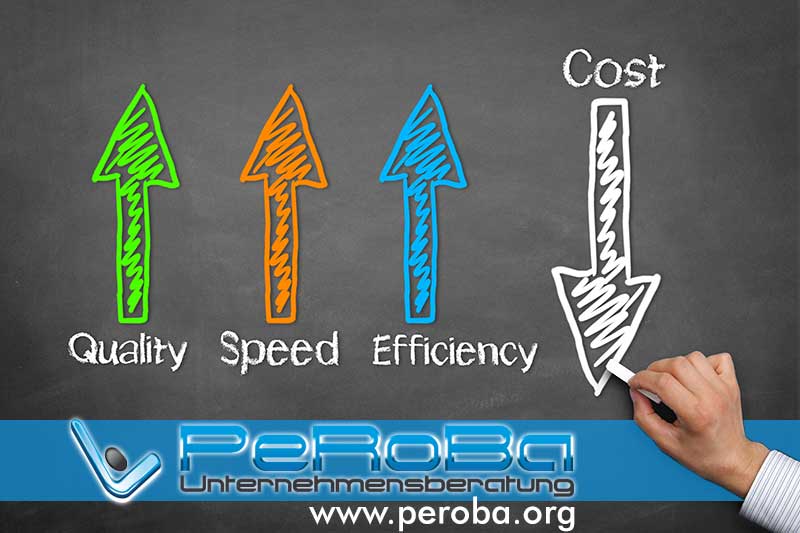 In order to determine optimal processes for you, we will perform a gap analysis / audit first thing, during which an experienced auditor is going to make a first assessment.
After completion, you will get an analysis with corresponding recommendations for taking action.
Such advice is going to be so detailed that you can either implement it in terms of your own responsibility or with our support when it comes down to certain issues.
At any rate, the report is going to be so detailed that you can also pursue the project further together with another consultant.
We stand for transparent and open communication!
Costs of an ISO 9001 certification – FAQ
How much does a certification cost?
Certification costs consist of internal and external costs as well as the costs of the certification as such. The latter depend especially on the certification organization and on the type of the certification (first certification, follow-up certification …). The internal and external costs consist, above all of consultation and adaptation costs, which strongly depend on the industry, the company size (the numbers of the coworkers) and the numbers of the branch offices and plants.
How long does it take getting an ISO 9001 certification?
In practice, periods of time of 4 – 6 months will often be sufficient for obtaining the actual certification. Of course, exact information will be very individual but well predictable and plannable once the given circumstances are known.
Which certification organizations are there?
Apart from the famous certification organizations, TÜV and DEKRA, there are many other small accredited certifiers, too. A purposeful selection of the actual certifier based on the industry or the region can help to lower certification costs and to speed up the process.
Is an external consultation necessary for getting a certification?
An external consultation is not mandatorily needed in order to embark successfully on the way to a certification. However, the required specialist knowledge in the quality management area is regularly not available internally and it can't be obtained quickly either. As external costs can be reduced in part by subsidies, getting an external consultation can clearly make more sense when it comes down not just to technical but also to economic considerations.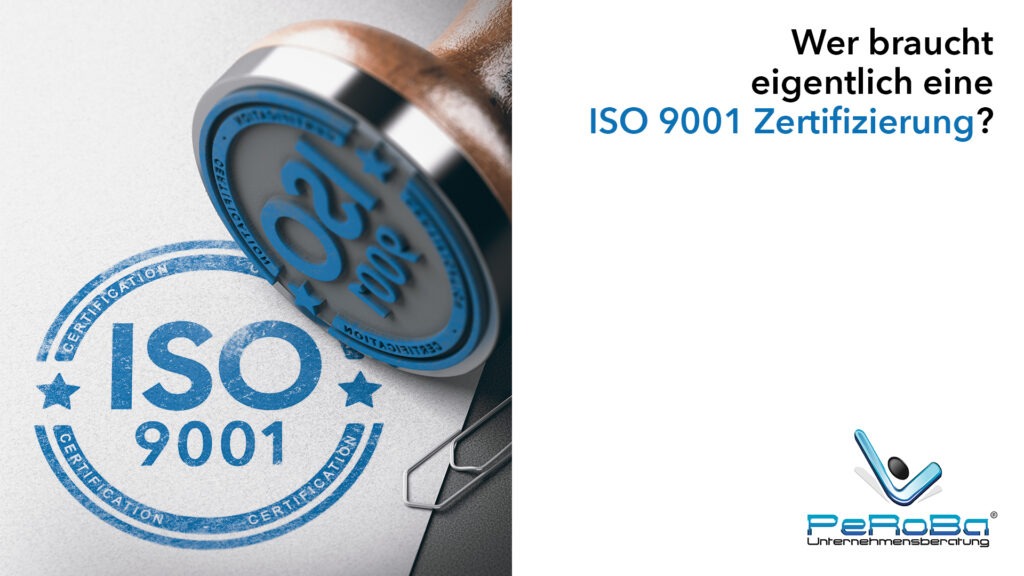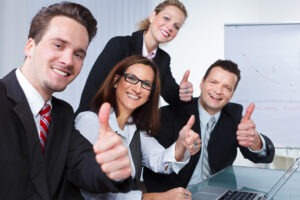 If you have any questions dont hesitate contacting us!
You can use our contact form to write us a message, call us or make a free online appointment.