Utilization of new technologies in quality management
New technologies like data glasses or so-called smart glasses with augmented reality support have also become part of quality management. This is made possible through our own development, the iVision®, which has successfully qualified this year for the IT Innovation Award in 2018: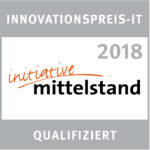 The utilization of new and innovative technologies in production and logistics is basically a step into the direction of continual enhancement according to standardization chapter 10. Changes entail risks that undesired impacts might occur. In order to reinforce desired outcomes, meaning positive chances, a well implemented quality management system can contribute significantly to the success factors. PeRoBa® Unternehmensberatung (Management Consultancy) GmbH is introducing new technologies in the quality management department with the utilization of data glasses.
What are data glasses respectively smart glasses?
As a rule, data glasses include cameras for video and photo recordings as well as displays. Thus, users are able to visualize work steps quickly and directly while at work. Depending on the model that is actually used, data glasses may also encompass scanners as well as audio and network connectivity. These so-called smart glasses can also make available information related to processes within the company, like, e.g., on storage information and on lead times more quickly.
On the other hand, the company can receive input data faster, for example because of the direct connection and further processing can be managed accordingly. Furthermore, coworkers can access further apps and functionalities during ongoing processes. For example, remedial measures with regard to products as well as process or error messages can be documented clearly right away through image, video or voice recordings, thus. It is also possible to get directly in touch with experts over video telephony in order to solve acute problems right then and there together.
What does PeRoBa® Unternehmensberatung (Management Consultancy) GmbH use data glasses for?
For the first time, Vuzix smart glasses were utilized by PeRoBa® Unternehmensberatung (Management Consultancy) GmbH in the area of audits. The experiences of the auditors have been entirely positive so far. Sometimes there was a need for explanations at the very start when we utilized smart glasses on the clients' premises. However, the feedback we got was always positive as well after completion of the work. In this area, we have developed software which displays the requirements of DIN EN ISO 9001:2015 and which supports our auditing process.
Thereby, we are able to document required information directly and to make assessments and write reports with references more efficiently. In part, the advantages in terms of time resulting from that are significant and efforts are also clearly reduced. Furthermore, suitable comparisons for assessing the measures taken can also be evaluated later on during processing. Direct comparisons become possible in a faster and more efficient manner.
Examples from PeRoBa® and their realization
For example: optimization of order picking through Pick by Vision
The managing director of PeRoBa® Unternehmensberatung (Management Consultancy) GmbH, Dr. Scherb started with manufacturing and logistics. For this reason, we are convinced that innovation solution options are going to have a considerable impact on the process landscape of companies, especially in the industry 4:0 era. In order to do justice to this development from the point of view of quality management, a new and autonomous business segment was founded. This is summarized under the iVision® brand and focuses on the issue of smart glasses. For more information, feel free to check out our website at: www.i-vision.eu –
iVision® – Pick by Vision &  iVision® – Pick by Vision & order picking – software solutions for data glasses, smart glasses and augmented reality.
.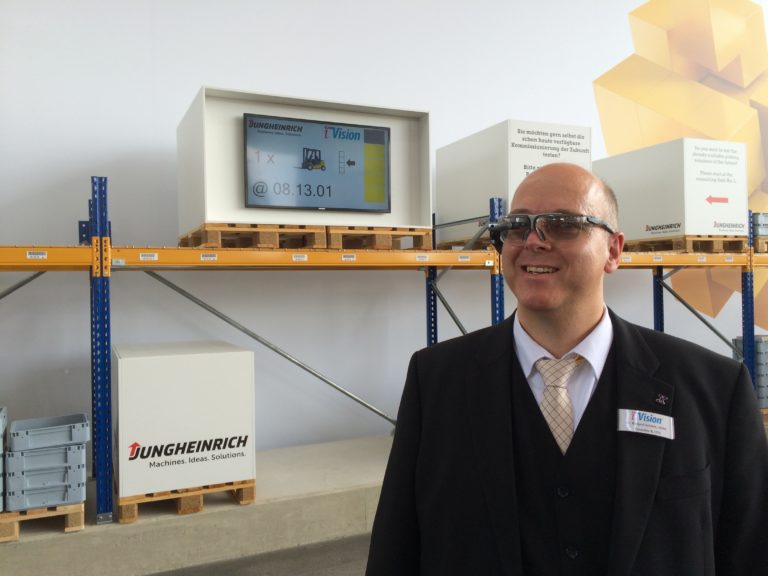 Further applications (and ranges of applications) of data glasses
Introduction and definition of virtual and augmented reality
Advantages stemming from the utilization of augmented reality and data glasses (economizations)
Ranges of applications of data glasses (support with manufacturing, training new coworkers on the job, quality control, remote assistance, automated repair instructions, virtual reviews, etc.)
Methods for integrating data glasses in manufacturing
Next, data glasses are going to be utilized during the performance of VDA 6.3 audits. If you have any questions on the solution and its implementation, we will be happy to hear from you at: https://www.peroba.de/kontakt/   "Quality is a philosophy and our passion!" This is the slogan of PeRoBa® Unternehmensberatung (Management Consultancy) GmbH, which breathes life into our guiding principle: "It's solely your success that matters to us!" We are certified according to DIN EN ISO 9001:2015 and we offer consulting in the area of quality management and its practical implementation.