Do my products and services meet my quality requirements?
Quality assurance is good – quality control (QC) is of course better. This is how one could put it in reference to a well-known German proverb. In practice, quality control is always somewhat "hidden" in the shadow of the big term quality management. Of course it is included, of course it is always kept in mind, but its special significance is somewhat lost.
The goal of all measures, from quality planning to quality measurement to quality assurance, is usually to develop and offer good products and services at an economic price. 
In the end, quality control must show whether this goal has really been achieved or can be achieved with the measures taken. Although quality control is thus clearly defined as the validation of the set quality goals, in practice it is often used simply as a synonym for quality assurance. However, by definition, the latter should only be concerned with HOW the processes for manufacturing products or offering services are designed.
In the manufacturing industry, 4 types of inspections are usually dealt with in the context of quality control. These are based on the processes that are common today, and in particular on the fact that production today often no longer takes place locally.
Quality control before production – Pre-Production Inspection (PPI)
In this phase, it must be ensured that the raw materials, components, but also machines and processes used are suitable for achieving the desired quality target. Especially in the case of large orders that are not carried out in-house (e.g. in the Far East), this phase is very important. Suitable measures in this phase are, for example, a "first article inspection" or generally the inspection of samples and mock-ups.
Quality control during production – DUPRO
This type of control is intended to confirm the initially desired quality on the one hand, and to ensure continuity of quality on the other.
For this purpose, certain threshold values are usually set during production (e.g. 15% of an order) and then checked accordingly. The quality control during production can thus also initiate any necessary corrections and measures in order to reduce rework or rejects, among other things.
Quality control before dispatch/shipment – PSI
In practice, the PSI is usually carried out when a large part of the production is already ready for dispatch – but it does not have to be complete. The targeted quality goals are checked and documented again on the basis of random samples.
Load monitoring
Final quality checks take place when the goods are already loaded for transport. Here, too, random samples serve to make concrete statements about the quality of the entire production. Likewise, it must be ensured that shipping and transport themselves have no impact on product quality.
Comprehensive quality control - piece-by-piece testing
In certain areas, the conventional methods of quality control do not meet the existing requirements. If, for example, very high-priced articles are involved, or products are very risky, then only a piece-by-piece inspection can be considered. The effort here is of course extremely high, but can become necessary if the given circumstances require it.
What sounds so banal is unfortunately still not really the reality everywhere today. Paper-based quality control is really difficult to eliminate – on the one hand for traditional reasons, on the other hand because it is simple and inexpensive. 
Quality control with classic checklists, however, has many disadvantages, which in today's fast-paced world are becoming more and more serious.
very time-consuming
error-prone, possibly requiring multiple entries
complicated archiving and retrieval
tends to inconsistencies
Digital quality control naturally has higher initial costs, for example for the necessary hardware and software. However, it is the only way to eliminate the above disadvantages in the best possible way and to enable good further processing of quality control results.
lower error rates due to one-time recording
more comprehensive and structured documentation (e.g. through images, audio and video)
reduced time and reaction times
clearer and more user-friendly data acquisition and storage
better integration into existing digital system landscapes
Quality control as an important success factor - with PeRoBa Munich
With over 30 years of experience in the field of quality management, we build above all on comprehensive consulting and the development of overarching and proven concepts. With our successful work in the demanding disciplines of automotive and mechanical engineering, we can also help companies in other disciplines to improve their quality control. Ensure that your investments in quality management and assurance really pay off by regularly testing and inspecting your products and services. 
PeRoBa GmbH Munich helps you to establish the necessary processes so that you can operate in a high-quality and economical manner in the long term.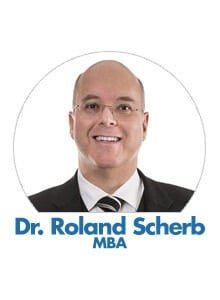 Quality control - do you have any questions?
Arrange a non-binding initial consultation via online appointment, or send us a message via the contact form. You are also welcome to contact us by phone.