3-2-1 rule of documentation
10. February 2022
Significance of documentation
Documents are indispensable for users of different management systems, but the mere term "documentation" is a red rag to a lot of persons dealing with it.
According to (the German version of) Wikipedia, documentation is "the utilization of information for further use". In terms related to norms and standards, for example in quality management, reference is made to so-called "documented information". Following DIN EN ISO 9000:2015 – 3.8.6, this is any information which is helpful to a company and therefore needs to be managed, irrespectively of the medium.
This means that anything, for instance, a piece of paper, an electronic file, a video recording, a component, or a liquid, etc., can be a document in terms of the standard.
Customary classification of documentation
Very often, documentation is divided into documents that actually provide instructions and documents that serve as evidence, in other words, records. Any information that contains any "instructions" for implementing or processing things is – irrespectively of the medium – a document that provides instructions. For quality management, political decision-makers may actually mandate process descriptions right up to procedure or work instructions.
Documents that have been filled out and processed, such as incoming goods control reports that have been filled out, control charts that have been filled out, test reports, or audit reports, are referred to as records.
Those documents need to be managed in terms of the standard.
Many people will find the obligation to provide documentation bothersome in case the company uses the FMEA (failure mode and effects analysis). As to that, General Manager Dr. Scherb of PeRoBa Unternehmensberatung GmbH (PeRoBa Management Consultancy, LLC) provides the following recommendation, "Do describe solely the things you actually need and implement." This means, don't provide any unnecessary descriptions. Focus on your relevant documentation, and you will be perfectly positioned if you implement the following best practice approach, the "3-2-1 rule of documentation".
As to that, the General Manager of PeRoBa makes reference to the "3-2-1 rule of documentation". That means, "Your documentation can be described as excellent if you enable after 3 years  a second person to explain things to another person".
We will be happy to explain to you during a free webinar how to introduce and implement such an approach through structured modifications and the use of suitable methods. Feel free to sign up for it at the following link: Registration.
About PeRoBa:
PeRoBa Unternehmensberatung GmbH (PeRoBa Management Consultancy, LLC) is one of the leading impulse generators in the quality management department on a global scale. Its origins already date back to 1991. The company headquarters have been in Baldham since 2011, and there is also branch in Prinzregentenstraße, Munich. PeRoBa Unternehmensberatung (PeRoBa Management Consultancy) provides high-quality consultations, audits, and evaluations in order to support clients in introducing and implementing their management systems. On top of that, they also offer audits, QM training, seminars, and workshops.
Their innovative in-house software, the iVision® – Smart Remote Audit Solution had been on the market since January 2016 before it was replaced by an optimized version in December 2020.
The company's founder and owner, Dr. Roland Scherb, PhD is an auditor, consultant, coach, and author. He is a member of the German Federal Auditors' Association, the Bundesverband der Auditoren and an active member of the DIN e.V. working group as well as a lecturer with the TÜV Süd Akademie.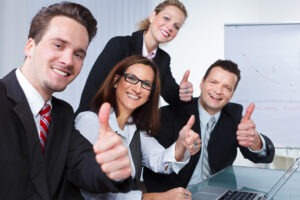 If you have any questions dont hesitate contacting us!
You can use our contact form to write us a message, call us or make a free online appointment.